Press release
New Senior Vice President of Corporate Communications in Arla
Read time:

2 min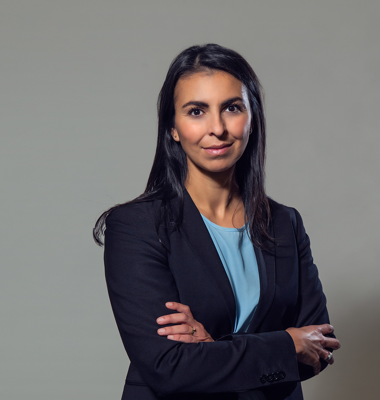 New Senior Vice President of Corporate Communications in Arla
Published:

20 June 2023

Contacts:
Nick Hindle is leaving his position in Arla. Nick Hindle joined Arla as Senior Vice President (SVP) of Corporate Communications in 2016. His replacement will be Mariam Sommerfeldt Skovfoged, who is Head of Owner Communications in Arla today.
Nick Hindle has made a strong impact throughout his time in Arla. He joined Arla 7 years ago to ensure a more international perspective in the Corporate Communications department and to ensure a stronger link between Communications and our Commercial functions. Nick Hindle will leave his position in Arla by the end of July.
On this change, Hanne Søndergaard, Executive Vice President, Agriculture, Sustainability and Communication says:
"Nick has made a strong impact throughout his time in Arla. He has built strong capabilities across the communications functions – from the owners to public affairs, more presence on social media and on market communications. During these years, Arla is recognized as a leader on sustainability and this important work will continue. I want to thank Nick for driving important agendas during his time in Arla and he has brought Comms to a solid position and a highly valued function. With this solid position, we have agreed that there is an opportunity for both Nick and Arla to move to the next chapter on our journey. Nick would like to explore opportunities closer to his family home in the UK".
The change is part of the continuous strengthening of the ASC organization to play our role in delivering Arla's Future26 strategy including further strengthening the engagement with our owners, our people, our customers and other external stakeholders.
The new SVP of Corporate Communication will be Mariam Sommerfeldt Skovfoged who joined Arla 1 March 2022 as Head of Owner Communications. Mariam Sommerfeldt Skovfoged comes with experience from the airline and retail industry as well as having worked in a Danish Ministry.
"I am very pleased to appoint Mariam to this important position in Arla. Mariam comes with a strong CV and a strong track record, and she has already made a significant impact on the Owner agenda during her time in Arla. She is a strong leader, who has the breadth and seniority to step into this key role for Arla and we are looking forward to welcoming Mariam in her new role", says Hanne Søndergaard.
On entering this new role, Mariam Sommerfeldt Skovfoged says:
"I'm very proud and excited about stepping into this role in Arla. Arla is a farmer owned cooperative, a major player within nutrition and health in both Europe and on global scale. We are ambitious and very active in the transition to more sustainable dairy production. We have an important voice and position in many areas of our society and I'm looking forward to further developing this with the full team, our farmer owners and colleagues across Arla in the future".
Mariam Sommerfeldt Skovfoged will take over her new role from the 1 August 2023.
Arla Foods is an international dairy company owned by more than 8,400 farmers from Denmark, Sweden, the UK, Germany, Belgium, Luxembourg and the Netherlands. Arla Foods is one of the leading players in the international dairy arena with well-known brands like Arla®, Lurpak®, Puck® and Castello®. Arla Foods is focused on providing good dairy nourishment from sustainable farming and operations and is also the world's largest manufacturer of organic dairy products.
Press contact