Press release
Changes in joint venture structure as Volac exits MV Ingredients and Arla Foods Ingredients takes full control
Read time:

1 min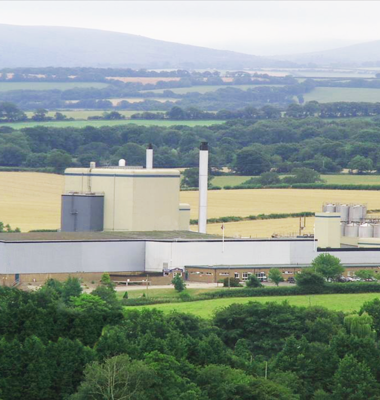 The MV Ingredients site located at Arla Foods' Taw Valley dairy
Published:

04 September 2023

Contacts:
Both companies have for more than 10 years benefitted from the successful 50:50 joint venture based at Arla Foods' Taw Valley site.
MV Ingredients produces permeate powder sold by Volac and liquid WPC sold to Volac. Arla Foods Ingredients will now take on full ownership of MV Ingredients and account management for the permeate powder. Arla Foods Ingredients will, for a period of time, continue to supply Volac with WPC liquid.
"We have enjoyed a very successful period with MV Ingredients since its inception in 2010, originally with Milk Link, latterly with Arla Foods Ingredients. At the foundation of the joint venture Volac brought a wealth of whey processing expertise which complemented Milk Link's production of superior raw materials. As with any joint venture, there comes a time when it is the right thing for both parties to move on and I am delighted that we are leaving on excellent terms and look forward to continuing our relationship ", says Richard Jones, MD, Whey Nutrition Division at Volac.
"MV Ingredients processes raw whey coming from Arla Foods-owned Taw Valley dairy and the opportunity to take full control of whey already produced within the Arla Foods loop is a great opportunity", CEO of Arla Foods Ingredients, Henrik Andersen, explains:
"Arla Foods Ingredients is actively looking for more whey to continue our journey to discover and deliver powerful nutrition for a stronger tomorrow. And the whey produced at Arla Foods dairies, processing milk supplied from Arla Foods' farmer owners, is top class and we are extremely happy to acquire full control of MV Ingredients following a productive partnership with Volac".
The new ownership structure takes effect from September 1st, 2023.
Arla Foods is an international dairy company owned by more than 8,400 farmers from Denmark, Sweden, the UK, Germany, Belgium, Luxembourg and the Netherlands. Arla Foods is one of the leading players in the international dairy arena with well-known brands like Arla®, Lurpak®, Puck® and Castello®. Arla Foods is focused on providing good dairy nourishment from sustainable farming and operations and is also the world's largest manufacturer of organic dairy products.
Press contact