Press release
Arla Foods announces appointment of new Chief Marketing Officer
Read time:

2 min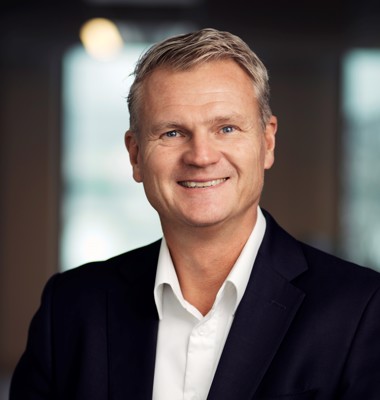 Arla Foods announces appointment of new Chief Marketing Officer
Published:

28 March 2022

Contacts:
Arla Foods announces the appointment of Patrik Hansson to the newly created role of Chief Marketing Officer and appointment to the Executive Management Team. Patrik Hansson is currently head of Arla Foods' German market and will step into his new role as of April 1st 2022.
Patrik Hansson will lead the Global Brands, Innovation and Digital Marketing functions and strategies that are a fundamental to Arla's Future26 strategy and growth plans, ensuring that the company continues to utilize its competitive advantage and grow its branded business through category innovation and development to meet the fast-evolving expectations and needs of dairy consumers around the world.
Commenting on the appointment, Arla Foods CEO Peder Tuborgh said:
"World class brands, innovation and digital marketing expertise are critical to success in the highly competitive global dairy market and a key area of investment and development for Arla. Through his career Patrik has accumulated vast commercial and marketing leadership experience and has a relentless energy and curiosity for how to understand and meet the changing consumer and shopper needs, changes he has seen first-hand through his market leadership roles in both our International and Europe Zones. I am delighted that he is taking on this role and joining my Executive Management Team."
Patrik Hansson, a Swedish national, joined Arla in 2011 as Commercial Vice President for Cheese, Butter and Fruit Drinks. In 2015 he was appointed Vice President for Arla's South East Asia business, before returning to his home country in late 2016 as Managing Director for Sweden. In 2021 Patrik Hansson took up his current role as Managing Director for Arla in Germany.
Commenting on his new role as CMO, Patrik Hansson said:
"I am honoured to be appointed CMO for Arla Foods, but also sad to leave the German business and organization earlier than planned. Through our great brands, products and partnerships we bring a lot of joy to people's lives as well as the high quality nutrition we need as part of our everyday diets. With our Future26 strategy we have set an exciting and ambitious growth agenda for our brands, where innovation, digital marketing excellence, sustainability and collaboration play a crucial role. I am looking forward to work with my new great team, to make this happen."
Patrik Hansson will take up the role of Chief Marketing Officer from 1st April and will also continue in his role as head of Arla's German business over the coming months as Arla completes the selection and appointment of his successor.
Commenting on this Peter Giørtz-Carlsen, Executive Board Member and EVP Europe Zone, said:
"Having worked closely with Patrik since 2015 I am delighted for him and looking forward to working with him in his CMO role. Our business in Germany is making great progress and for our people and operations it's vital that we maintain strong leadership through this interim period which is why Patrik will split his time over both roles until his successor is in place."
Arla Foods is an international dairy company owned by more than 8,900 farmers from Denmark, Sweden, the UK, Germany, Belgium, Luxembourg and the Netherlands. Arla Foods is one of the leading players in the international dairy arena with well-known brands like Arla®, Lurpak®, Puck® and Castello®. Arla Foods is focused on providing good dairy nourishment from sustainable farming and operations and is also the world's largest manufacturer of organic dairy products.
Press contact