News
Arla Foods reinvigorates Chinese growth ambition in early life nutrition with acquisition
Read time:

1 min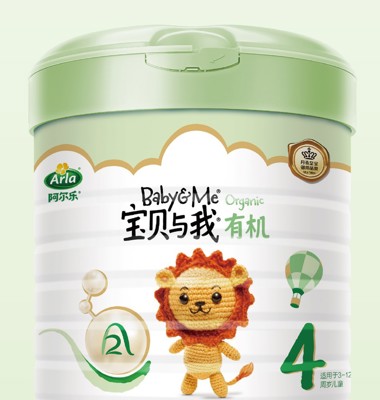 Arla Foods reinvigorates Chinese growth ambition in early life nutrition with acquisition
Published:

30 September 2022
Arla Foods and Chinese company Yashili have agreed the transaction of the business for Arla Foods' three infant milk formula brands in China as the European dairy cooperative sets its sights on regaining growth in the world's leading market in the category.
The transaction fee of 15m EUR (excluding stock) includes sales, marketing, distribution and a team of 80+ employees from Yashili to Arla Foods who sees the acquisition as a great opportunity to build on an already strong brand proposition and expand its presence in a growing category. Arla Foods aims to double its early life nutrition business in China within the next five years.
"We see great potential in early life nutrition as a category and by acquiring the distribution of our strong brands we are in a good place to leverage that potential and grow our business in China", says EVP and Head of International, Simon Stevens.
Yashili has been selling Arla Foods' infant milk formula products under a distribution agreement since 2016 but as part of a bigger brand portfolio. The parties have agreed that a restructure is mutually beneficial allowing Yashili to focus on their remaining portfolio and Arla Foods to invest resources solely dedicated to their own brands.
Growing category despite declining birth rate
Even though overall birth rates in China is declining, the early life nutrition category grew by 3 per cent in 2021. And with China making up 50 per cent of the world's early life nutrition market and products retailing at a high price, the market remains very exciting opportunity according to Simon Stevens:
"We are looking to revive the growth journey we saw in our first years in China and I'm confident we have the right brands, innovation pipeline and experience to deliver that coupled with now getting the distribution business under our roof. Yashili has been an important partner for us and this move is the right option for both parties", he says.
Specifically, Arla Foods will focus on speciality stores, the so-called mother & baby shops (69 per cent of the early life nutrition market in China) and e-commerce (25 per cent of the market).
Arla Foods exports three infant milk formula brands to China: Baby&Me® Organic, Baby&Me® Blue Dawn and Milex®.