Press release
Arla Foods Board of Representatives approves new retainment policy
Read time:

1 min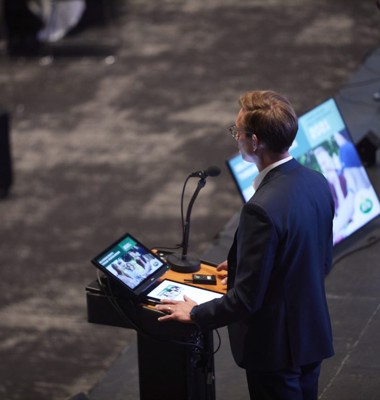 Arla Foods Board of Representatives approves new retainment policy
Published:

27 October 2021

Contacts:
At its October meeting Arla Foods' Board of Representatives (BoR) has approved a new Retainment Policy proposed by its Board of Directors to support the investment levels that will be required by both the Company and on farm by its farmer owners to deliver its new five-year strategy. The Company's new strategy will be announced on 3rd November 2021.
The new policy increases the supplementary payment from 1 to 1.5 EURc/kg milk which will now be paid out over two installments at half year and full year.
With Arla's Good Growth 2020 strategy, the European dairy cooperative has successfully established a strong financial position and a competitive milk price. Due to this position, Arla's Board of Directors proposed a new Retainment Policy allocating a higher supplementary payment to its farmer owners of 1.5 EURc per kg of milk instead of the current 1.0 EURc per kg of milk, provided the Company will achieve an annual net profit of at least 2.8% of revenue.
The proposal was approved by the BoR with 156 votes in favour and 15 against.
Arla Foods Chairman Jan Toft Nørgaards says:
"I am very pleased that the Board of Representatives has approved the Board of Directors proposal based on the advice and input from the Retainment Working Group. We now have a solid policy in place that will safeguard our Company's financial and investment agility over the next five years and create predictability for our farmer owners, to support them in the investment decisions they will make in their farm businesses."
The new Retainment Policy will be in place from now until the end of 2026 and will serve as guidance for the BoR in relation to the annual profit appropriation decided at the BoR meeting in February following the Annual Report.
The proposed policy was reviewed by a Retainment Working Group appointed by the BoR in August 2021. 12 BoR members and two BoD members were represented in the Retainment Working Group.
Key details of the new Retainment Policy
Retainment and supplementary payment
A guaranteed supplementary payment of 1.5 EURc /Kg of milk provided an annual net profit of at least 2.8% of revenue
A retainment reduced from 1.5 Eurc/KG milk to a maximum of 1.0 EURc /Kg of milk
The supplementary payment paid out over two installments, in September and March. The size of the September payment will be decided by the Board of Directors based on the Half Year financial results and expectations for Full Year
Arla Foods is an international dairy company owned by 9,400 farmers from Denmark, Sweden, the UK, Germany, Belgium, Luxembourg and the Netherlands. Arla Foods is one of the leading players in the international dairy arena with well-known brands like Arla®, Lurpak®, Puck® and Castello®. Arla Foods is focused on providing good dairy nourishment from sustainable farming and operations and is also the world's largest manufacturer of organic dairy products.
Press contact
Åse Andersson
Global Head of Media
Press contact for Arla Foods Group
aasan@arlafoods.com
+45 91 310 310
+45 89 38 10 00