Press release
​Lurpak crowned best butter in the world at Championship Cheese Contest
Read time:

1 min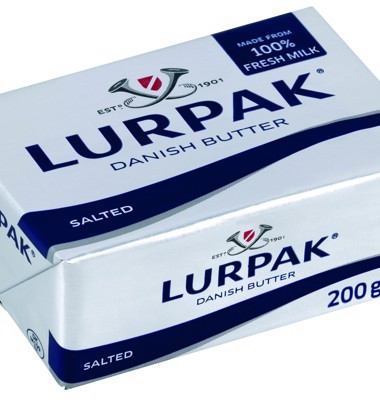 ​Lurpak crowned best butter in the world at Championship Cheese Contest
Published:

16 March 2018

Contacts:
Lurpak has scooped the coveted first prize of best butter brand at the biannual World Championship Cheese Contest. Winning in the Salted Butter Category with a best in class score of 99.8 out of 100, Lurpak beat off competition from over 30 other leading butters to take the title.
As the world's premier cheese, butter and yogurt competition, the accolades are awarded by 56 skilled technical judges and dairy scientists from around the world. With over 3,000 entries in 120 categories from 26 countries, the awards bring together the cream of the crop in dairy products in Wisconsin, USA.
Hanne Søndergaard, Executive Vice President of Marketing & Innovation at Arla, comments:
"We are delighted to achieve this global recognition for Lurpak. As a brand that has a real heritage of Danish excellence that only uses the very best natural ingredients, we strive to produce a world class product. Since 1901 we have been at the forefront of quality butter, setting the standard where only the very best is good enough."
Produced in Denmark and sold in more than 75 countries, Lurpak boasts a global fanbase that spreads around the world. Blending traditional methods with state of the art technology at the Holstebro Dairy to produce the world class butter, Lurpak is made from all natural ingredients using 100% fresh milk.
Arla Foods is an international dairy company owned by 9,700 farmers from Denmark, Sweden, the UK, Germany, Belgium, Luxembourg and the Netherlands. Arla Foods is one of the leading players in the international dairy arena with well-known brands like Arla®, Lurpak®, Puck® and Castello®. Arla Foods is focused on providing good dairy nourishment from sustainable farming and operations and is also the world's largest manufacturer of organic dairy products.
Press contact
Åse Andersson
Head of Media
Press contact for Arla Foods in Denmark
aasan@arlafoods.com
+45 91 310 310
+45 89 38 10 00
Carina Østergaard
Corporate Communication Manager
Press contact for Arla Foods International
caoes@arlafoods.com
+45 91 31 16 01
+45 89 38 10 00