Press release
Arthur Fearnall appointed to the Arla Foods amba board
Read time:

1 min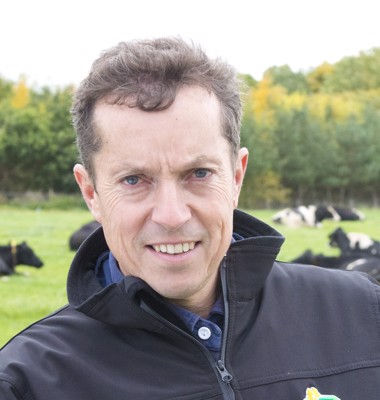 Arthur Fearnall appointed to the Arla Foods amba board
Published:

08 February 2018

Contacts:
Arthur Fearnall has been appointed to the Arla Foods amba board, with immediate effect. The appointment was made during an extraordinary meeting of the UK Area Forum, which comprises 94 British elected representatives on February 8th 2018.
Arthur will join Johnnie Russell as the two UK Board of Directors who represent the interests of UK members on the 15 strong farmer board, in overseeing the management of the Arla Foods amba cooperative. Johnnie Russell has held the position since October 2012.
Arthur will continue to sit on the UK Arla Farmers Cooperative (UKAF) Board as well as the UK Area Council.
Arthur has been a member of the Arla Foods amba Board of Representative since 2014. Since 2016 he has been a UKAF board director and a member of the UK Area Council. He is also chair of the Arla Morrisons Farmer Committee and works closely with Arla's management team on a number of projects including being a member of the Brexit Farmer Taskforce.
Arthur is also the chairman of the Dairy UK Farmers Forum as well as being a board member of the Dairy UK and Dairy Council board. Previously a Nuffield Scholar, Arthur is a eight generation dairy farmer on his family farm in Chester.
The role of Board of Director became vacant in December 2017 following the departure of Jonathan Ovens.
Arla Foods is an international dairy company owned by 9,400 farmers from Denmark, Sweden, the UK, Germany, Belgium, Luxembourg and the Netherlands. Arla Foods is one of the leading players in the international dairy arena with well-known brands like Arla®, Lurpak®, Puck® and Castello®. Arla Foods is focused on providing good dairy nourishment from sustainable farming and operations and is also the world's largest manufacturer of organic dairy products.
Press contact
Åse Andersson
Global Head of Media
Press contact for Arla Foods Group
aasan@arlafoods.com
+45 91 310 310
+45 89 38 10 00
Pernille Bonne Nejsig
Press and Communication specialist
Press contact for Arla Foods Group
perne@arlafoods.com
+45 91311232
+45 89 38 10 00