Press release
Arla is stepping up its organic proposition to capture category growth in Europe
Read time:

4 min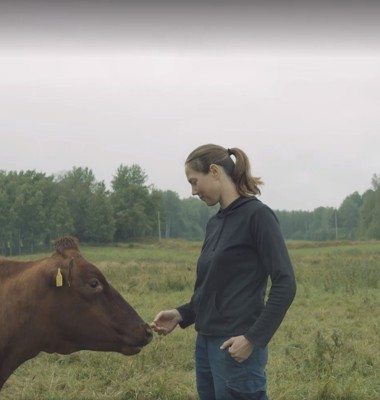 Arla is stepping up its organic proposition to capture category growth in Europe
Published:

18 October 2021

Contacts:
Arla Foods, the world's largest producer of organic dairy products, is strengthening its organic proposition, by dialling up organic dairying's core strengths through the introduction of 11 new criteria in four key areas for its organic milk production to give consumers a relevant and forward thinking offering in an increasingly competitive category.
Having built strong and leading positions across its European markets and focusing on democratizing organic for the everyday user, Arla is taking the next step to continue its strong development, create a category fit for the future and drive growth with an organic proposition that is differentiated, up-to-date and clear in the eyes of the consumers.
Arla will do so by taking a clear stance in four key areas: climate impact, biodiversity and nature and animal welfare, which resonate with organic consumers who express a particularly strong interest in how products are produced from an ethical point of view. These are also areas where its organic farmers can build on their strengths, take the lead and make a positive, measurable impact.
Starting this year, the dairy cooperative's more than 900 organic owners, will work with new organic criteria across the four areas, spearheading biodiversity and soil health. As well as self-assessing and registering their farm's biodiversity activities on an annual basis to generate data, they will collect soil samples, which will be analysed by a third party laboratory to establish a baseline for their soil carbon. Furthermore, the organic farmers will activate a number of soil health and biodiversity activities on their farms and will have access to a lever catalogue including information about how to measure and manage improvements. From 2022, they will also self-assess soil health indicators e.g. testing soil smell, spading ease, and earthworm counts.
When it comes to climate impact, Arla's organic farmers are committing to accelerating their 30% CO2e reduction target by two years, from 2030 to 2028 and will also convert to 100% green electricity. In relation to animal welfare, Arla's organic farmers will, among other actions, increase the minimum number of days that cows are on grass from 120 to 150.
"By building on organic's strengths and the great work our organic farmers already do, we are capturing new opportunities for the overall benefit of the category. The introduction of the new organic criteria is not only the right thing to do but market dynamics are such that this is exactly the right time. When we looked at how we could generate a standout position in the category, based on what consumers' are telling us, it is clear that dialing up on soil health and biodiversity in particular offer us a clear and relevant point of difference. Not only are these areas gaining increasing interest among consumers, we are playing to organic dairying's heartland," explains Peter Giørtz-Carlsen, executive vice president and head of Arla's Europe zone.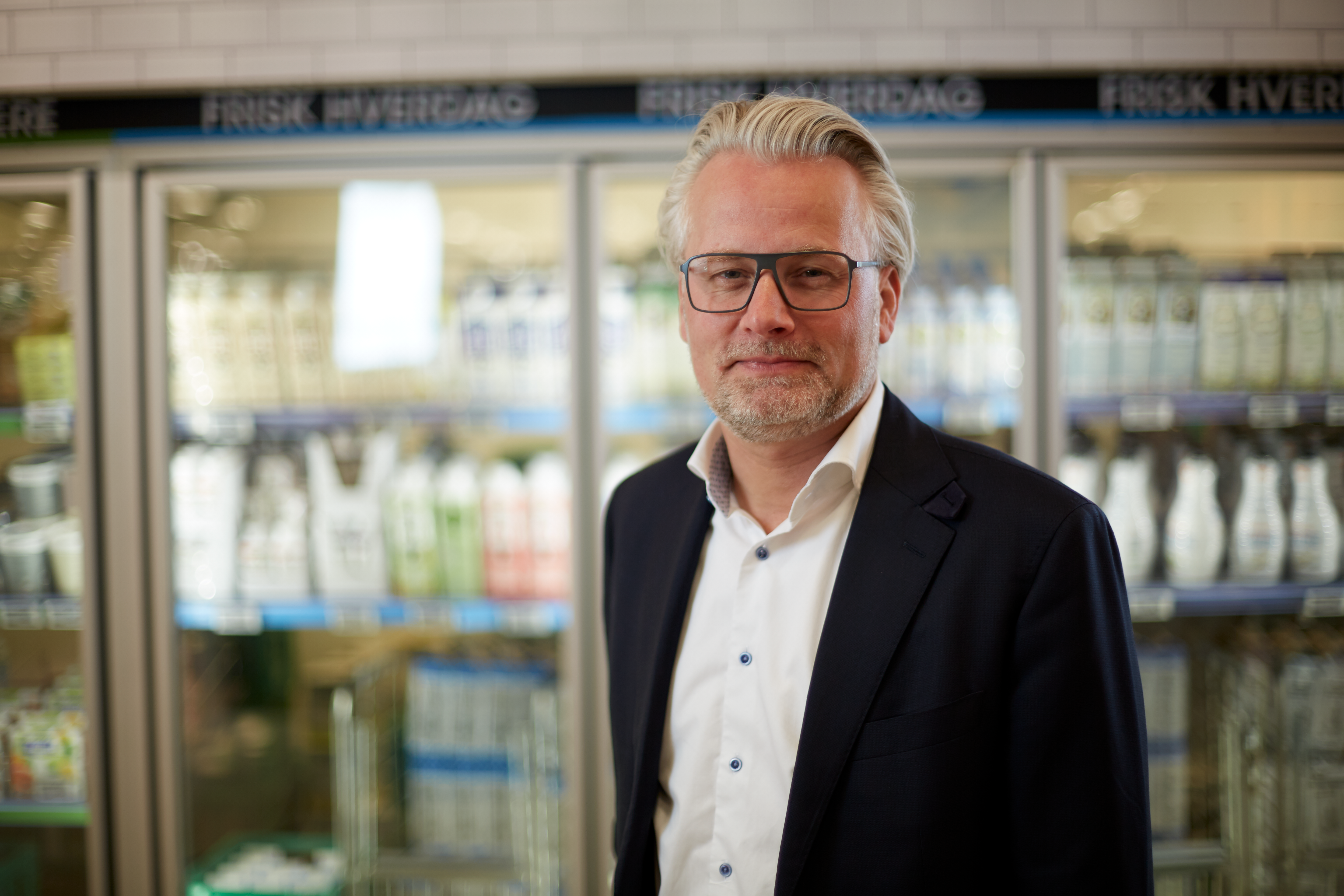 He continues:
"We stand strong on the organic agenda being driven by the EU's Farm to Fork strategy and with this next iteration of Arla's organic criteria we are driving the organic category into the future and in a direction that resonates with organic consumers and aligns to their values."
An exploration into regenerative dairy farming
By stepping up on biodiversity and soil health, Arla's organic dairy farmers are playing a vital role in Arla's farmer-led exploration into regenerative farming methods. The data they generate from measuring their soil carbon content and the registration of practices that promote biodiversity will all contribute to Arla gaining a more thorough understanding of regenerative methods. Currently, there are very few scientific examples of regenerative methods being implemented on dairy livestock farms in Europe that farmers can use as guidance and Arla wants to be part of filling this important data gap using the experience and knowledge of its farmer owners.
As well as Arla's organic farmers documenting key activities to protect and promote biodiversity and soil health, 24 selected pilot farmers across five countries will be trained and coached to implement various regenerative methods, and their learnings combined with data collection will build knowledge of how regenerative methods can be applied to different dairy farming systems in Europe and how they impact climate and nature.
The 11 new criteria that all organic Arla farmers will implement during 2021/2022
Soil health:
Conduct a carbon assessment of the soil to create a baseline for measuring further improvements in the soil carbon levels. The soil samples will be analysed by a third party laboratory for KPIs including: organic matter, organic carbon, total carbon, total nitrogen and Carbon:Nitrogen ratio.
Implement a minimum of 5 out of 22 soil health measures, which are included in a specially created lever catalogue
From 2022: conduct an annual self-assessment of soil health indicators, for example, scoring assessments of soil smell, spading ease, and earthworm counts.
Biodiversity:
On an annual basis self-assess and register biodiversity activities, for example, creation of flower-rich pollinator habitats, letting sections of the land grow naturally, planting hedgerows and allowing them to flower
Implement a minimum of 7 out of 33 biodiversity conservation measures, which are included in a specially created lever catalogue
Climate:
Participate in Arla's climate check programme
Accelerate Arla's 30% CO2e reduction target from 2030 to 2028
Convert to 100% green electricity from renewable energy sources (wind, solar, biogas, hydro-power)
Animals:
Increase the minimum number of days that cows are on grass from 120 to 150
Provide all animals above 6 months of age access to cow brushes – with a minimum requirement of one brush per 50 animals or one brush per robotic milking machine where relevant
In areas where tethering of cows is still permitted, work towards full conversion to non-tethered system by 2024
Arla Foods is an international dairy company owned by more than 8,400 farmers from Denmark, Sweden, the UK, Germany, Belgium, Luxembourg and the Netherlands. Arla Foods is one of the leading players in the international dairy arena with well-known brands like Arla®, Lurpak®, Puck® and Castello®. Arla Foods is focused on providing good dairy nourishment from sustainable farming and operations and is also the world's largest manufacturer of organic dairy products.
Press contact