Press release
Arla Foods appoints Ejnar Schultz as new Vice President for Sustainability and Agriculture Center of Excellence
Read time:

1 min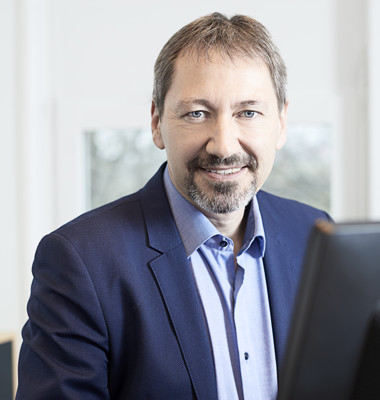 Arla Foods appoints Ejnar Schultz as new Vice President for Sustainability and Agriculture Center of Excellence
Published:

20 January 2023

Contacts:
Ejnar Schultz will on May 1st 2023 join Arla Foods as Vice President heading up Sustainability & Agriculture Center of Excellence. He is currently CEO in the Danish private research and development organisation SEGES Innovation working within the field of agriculture and sustainability. In his new role, Ejnar will help Arla achieve its ambitious sustainability targets globally and continue the ongoing work within animal welfare and milk quality.
With the appointment of such a recognized profile holding decades of experience within agricultural research and innovation, Arla Foods emphasizes the importance of the area and aims to build on the results already achieved by the dairy cooperative.
"Ejnar brings a level of knowledge and expertise within sustainability and agriculture that will significantly step-change our ability to lead the development and implementation of the full Stronger Planet, Stronger People agenda in Arla and in the dairy industry. Ejnar is well-known in the Danish agriculture sector for his leadership, strong passion as well as technical understanding of sustainability and agriculture, and I am confident that he will help us reach for and achieve results unseen in the past", says EVP and head of Agriculture, Sustainability and Communications Hanne Søndergaard.
Ejnar comes from a position as CEO of SEGES Innovation which is the leading agricultural knowledge and innovation centre in Denmark. For several decades, he has worked with the development and innovation agenda in Denmark's agricultural sector and food industry.
Ejnar says: "I am happy and proud to be joining Arla and working with sustainability. It's an amazing company and the organisation has a dedicated and professional approach to leading the development of a continuous more sustainable production. I look forward to be a part of that".
With Ejnar Schultz joining the team, the ASC (Agriculture, Sustainability & Communications) leadership team reporting to Hanne Søndergaard will be fully in place. The ASC function was created in the beginning of 2022, and Hanne is very happy to now have the full leadership team in place and to be welcoming Ejnar into this key role.
Ejnar continues as CEO of SEGES Innovation until end of April and starts in his new role on May 1st 2023.
Arla Foods is an international dairy company owned by more than 8,400 farmers from Denmark, Sweden, the UK, Germany, Belgium, Luxembourg and the Netherlands. Arla Foods is one of the leading players in the international dairy arena with well-known brands like Arla®, Lurpak®, Puck® and Castello®. Arla Foods is focused on providing good dairy nourishment from sustainable farming and operations and is also the world's largest manufacturer of organic dairy products.
Press contact