News
"We want to create the world's most transparent milk origin journey"
Read time:

1 min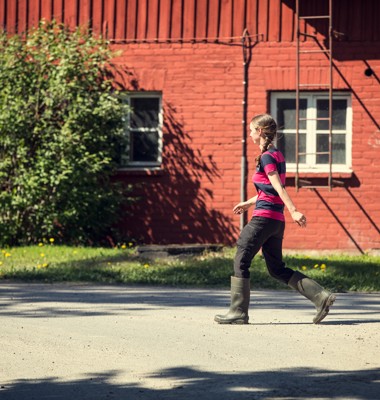 The AI app gives consumers a variety of up-to-date information on animal welfare.
Published:

22 January 2020
Arla Finland has launched an AI app for animal welfare that is reportedly the first in the world that uses artificial intelligence to give consumers a variety of up-to-date information on animal welfare.
Called Arla Iris, the app uses artificial intelligence technology and will be piloted on Tikka, an organic farm in Kurikka, Finland. The product it is being piloted on is Arla Single Estate Organic Milk.
Arla Finland's CEO Kai Gyllström explains that the purpose of the new innovative app is to meet consumer expectations.
"It is important for people to be sure that the living conditions of dairy farm cows are typical of their species and that the cows are treated well. We wanted to make the familiar Arla Milk-chain even more transparent for the consumers by giving them a new opportunity to follow the cows' conditions as they actually are. Dairy farms can also take advantage of the AI data to improve their own operations."
Here's a video that explains more:
"We have always sought to do more than what is required of dairy farms in Finland to ensure animal welfare. The technology developed by Arla does not replace the observations conducted by welfare specialists, doctors and our own staff, but it can strengthen the whole, and most importantly – improve the Finnish people's understanding of dairy farms and the factors that influence the welfare of cows," explains farmer Tuomo Mäkinen.
Facts
The Arla Iris app collects and combines data on cleanliness, nutrition and health, as well as outdoor activities, movement, and everyday operations at the Tikka organic dairy farm.
One data source is an AI-powered digital camera prototype developed especially for the project.