Press release
​Arla Foods appoints Giørtz-Carlsen to Executive Board
Read time:

1 min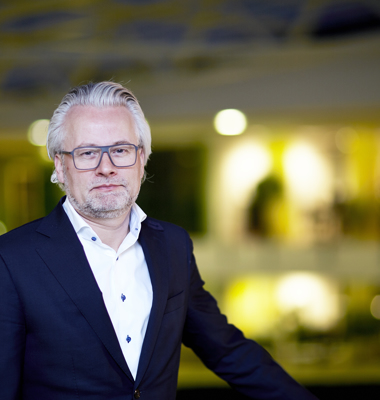 ​Arla Foods appoints Giørtz-Carlsen to Executive Board
Published:

01 February 2019

Contacts:
Arla Foods announces the appointment of Peter Giørtz-Carlsen to its Executive Board. The appointment has been made to further strengthen the leadership and corporate governance of the Company's growing operations, in what it sees is an increasingly complex, fast moving and volatile global food industry. It is effective from 1st February 2019.
Commenting on the announcement, Arla Foods Chairman, Jan Toft Nørgaard, said: "Arla Foods is large and complex global company with a highly experienced CEO at the helm. Throughout much of our history we have had an Executive Board member who has acted as a sparring partner to the CEO, in addition to carrying out specific executive duties, however since Povl Krogsgaard's retirement just over a year ago we have operated without that role and therefore I am pleased that, with the appointment of Peter Giørtz-Carlsen, we are re-establishing a two person Executive Board."
Arla Foods CEO, Peder Tuborgh, said: "Arla recovered from a challenging start to 2018 to finish the year strongly. We have a very exciting and demanding agenda ahead of us as we pursue an ambitious growth plan outside of Europe, and embark on a number of major initiatives that will make our entire value chain more sustainable. At the same time we face challenges due to Brexit. I am therefore pleased that the Board of Directors and I can now re-establish a two-man Executive Board, to share some of the tasks that can only be undertaken by the top management board. I have worked with Peter since he joined Arla and am now looking forward to working with him in his new capacity. Peter will continue to lead our European business, and there will be no further changes in the roles, responsibilities or reporting lines of my current Executive Management Team. "
Peter Giørtz-Carlsen is 45 years old and a graduate of Aarhus University. He joined Arla Foods' Corporate Strategy Office in 2003. Following this he held Managing Director roles in two of the company's markets, first Denmark and then the UK, before being appointed Executive Vice President, Europe in 2016. He is also Vice Chairman of AIM the European Brands Association and sits on the Policy and Issues Council of the UK's Institute of Grocery Distribution.
Arla Foods is an international dairy company owned by 9,700 farmers from Denmark, Sweden, the UK, Germany, Belgium, Luxembourg and the Netherlands. Arla Foods is one of the leading players in the international dairy arena with well-known brands like Arla®, Lurpak®, Puck® and Castello®. Arla Foods is focused on providing good dairy nourishment from sustainable farming and operations and is also the world's largest manufacturer of organic dairy products.
Press contact
Åse Andersson
Head of Media
Press contact for Arla Foods in Denmark
aasan@arlafoods.com
+45 91 310 310
+45 89 38 10 00
Carina Østergaard
Corporate Communication Manager
Press contact for Arla Foods International
caoes@arlafoods.com
+45 91 31 16 01
+45 89 38 10 00