Press release
Jan-Erik Hansson appointed to the Arla Foods amba Board
Read time:

1 min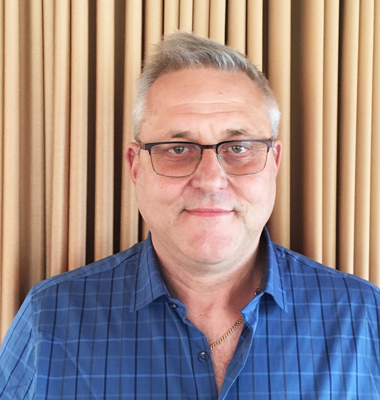 Jan-Erik Hansson
Published:

11 September 2018

Contacts:
Jan-Erik Hansson, 55, has been appointed to the Arla Foods amba board of directors. He is replacing Åke Hantoft, who retired recently, as a Swedish representative on the board.
The appointment was made during a regional board meeting in Stockholm on 11 September 2018.
Jan-Erik Hansson is a true entrepreneur with a farm that since it was established 18 years ago has grown quickly to 1100 cows. The farm is situated in Ljusdal (northern part of Sweden) and is well known among farmers in both Sweden and Europe. Jan-Erik has earlier been elected in Milko (the dairy company Arla merged with 2011 and in Arla (the Hälsinge district, now included in Södra Norrland).
Commenting on the appointment, Jan-Erik Hansson says:
"I am looking forward to be a part of the Arla Board of Directors. It is a big responsibility and a big commitment. I really hope that I can contribute, as the entrepreneur, I am", says Jan-Erik Hansson.
Chairman of the board, Jan Toft Nørgaard, says:
"As we continue the ongoing work of developing our cooperative, we are pleased to welcome Jan-Erik Hanssonto the board and that this final appointment means all our board positions are now filled."
The seat on the board became vacant in July 2018, when Åke Hantoft left the Board of Directors, following his retirement as chairman.
The election took place at the regional board meeting in Stockholm. As usual, the Swedish Nomination Committee prepared the election, interviewed a number of candidates and proposed a new Board member.
Facts about the Arla Foods amba Board
Arla's Board of Directors consists of 15 Arla farmers from the different countries plus three employee representatives.
Other Swedish Board members are Heléne Gunnarson, Jonas Carlgren and Inger-Lise Sjöström. Heléne Gunnarson is also vice president of Arla Foods amba.
Arla's Chairman is now Danish farmer owner Jan Toft Nørgaard.
Arla Foods is an international dairy company owned by 9,700 farmers from Denmark, Sweden, the UK, Germany, Belgium, Luxembourg and the Netherlands. Arla Foods is one of the leading players in the international dairy arena with well-known brands like Arla®, Lurpak®, Puck® and Castello®. Arla Foods is focused on providing good dairy nourishment from sustainable farming and operations and is also the world's largest manufacturer of organic dairy products.
Press contact
Åse Andersson
Head of Media
Press contact for Arla Foods in Denmark
aasan@arlafoods.com
+45 91 310 310
+45 89 38 10 00
Carina Østergaard
Corporate Communication Manager
Press contact for Arla Foods International
caoes@arlafoods.com
+45 91 31 16 01
+45 89 38 10 00