Press release
Arla Foods enters joint venture in Australia
Read time:

2 min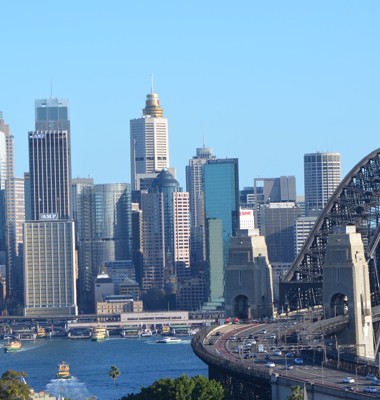 Arla Foods enters joint venture in Australia
Published:

06 February 2015

Contacts:
With the ambition to multiply its business in Australia fivefold, Arla has entered a joint venture with Australia's largest cheese importer, F. Mayer Imports. The partnership will help Arla build on decades of success 'Down Under' for its speciality cheese brand, Castello, at a time when Australians are craving quality, culture and artisan cheese.
'Arla Foods Mayer Australia Pty Ltd' is the name of the new joint venture, which is set to market, sell, and distribute imported and local dairy specialty products to the Australian market. The products will be Castello® cheese, Lurpak® butter and various high-quality Arla® products, but the portfolio will also include specialty dairy products from third-party producers in Europe and Australia via F. Mayer.
All of Arla's current and future business in Australia will be placed in the joint venture with F. Mayer Imports who is Australia's biggest importer of cheese products and has been Arla's preferred distributor in the country for the last 30 years.
The move is part of Arla's worldwide efforts to enter new attractive markets for its high-quality products made from milk from the company's cooperative owners, 13,500 farmers in Northern Europe. Australia has more than 23 million consumers, many of whom are in demand for high-quality food – a trend that Arla feels it can contribute to and benefit from.
"Although the overall Australian dairy market is only seeing low growth rates, the market for specialty cheese is lively and growing. Australians want to be inspired by quality food, including artisan cheese, and the focus on food inspiration and a rich food culture is clearly on the rise. We believe we have the products to tap into that movement," says Arla's managing director in Australia, Lars Eggers, who will become the general manager of the new joint venture.
"We hope to contribute to the Australian dairy market by driving the specialty cheese category and by launching a series of products that already inspire consumers in many other parts of the world. Castello cheese has been sold in Australia for more than 35 years and our partner, F. Mayer, has been sourcing specialty cheese from all the great cheese countries in the world for decades, so we have a good foundation to build on. Now we aim to introduce other exciting cheeses to the market, and we cannot wait to get started," he adds.
With this joint venture Arla Foods aims to take its annual revenue in Australia from the current 200 million DKK to 1 billion DKK by 2020.
Facts about the joint venture 'Arla Foods Mayer Australia Pty Ltd':
Arla Foods to own 51% share, F. Mayer Imports to own 49%
Head office in Sydney
Marketing, sales, distribution of dairy products, including brands Castello®, Lurpak®, Arla®
General manager will be Lars Eggers from Arla Foods
The joint venture will be effective as of May 4th 2015.
Arla Foods is an international dairy company owned by more than 8,900 farmers from Denmark, Sweden, the UK, Germany, Belgium, Luxembourg and the Netherlands. Arla Foods is one of the leading players in the international dairy arena with well-known brands like Arla®, Lurpak®, Puck® and Castello®. Arla Foods is focused on providing good dairy nourishment from sustainable farming and operations and is also the world's largest manufacturer of organic dairy products.
Press contact
Åse Andersson
Global Head of Media
Press contact for Arla Foods Group
aasan@arlafoods.com
+45 91 310 310
+45 89 38 10 00