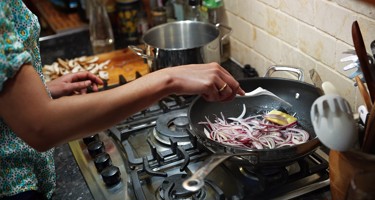 Butter and spreads primarily contribute to your diet adding taste to your vegetables, beans, fish and lean meat. If your diet is healthy and balanced, there is room for a smaller amount of butter to add a lot of flavor.
Butter nutrition facts are fairly simple: Butter is made from the fat component of milk or cream and contains 82% milk fat, while the rest is water. There are no essential nutrients that you can efficiently gain from eating butter or spreads. So it's relevant to argue that a larger daily amount of butter is bad for you.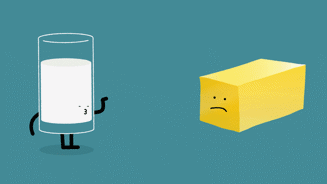 However, we shouldn't underestimate the importance of taste, as food should always be enjoyable. In an otherwise healthy and balanced diet there is room for a smaller amount of butter to add a lot of flavour, for example to the vegetables and legumes that are recommended in large amounts in a healthy balanced diet.
If you want to get some inspiration for how to make use of butter's taste benefits to make good food even better, take a look at our Lurpak recipies. Our Lurpak butter is made from cow's milk and a pinch of salt – all natural ingredients – and provides great taste to your bread, home cooking and baking. 
Choosing low fat spread made from butter, water and oil is a good way to reduce your fat intake. Arla offers reduced fat spread Lurpak Lighter Spreadable with 57% fat and less salt than classic Lurpak. If you want to go lower on fat, try our further reduced fat spread Lurpak Lightest Spreadable with 40% fat.
Read more about the nutritional value of milk