Press release
Manfred Graff has been appointed as Arla's new vice chairman
Read time:

1 min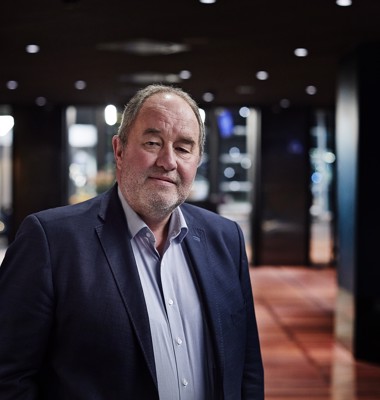 Manfred Graff, Arla's new vice chairman.
Published:

26 October 2021

Contacts:
Arla's Board of Directors appoints Manfred Graff from Germany as Arla's new vice chairman, succeeding Heléne Gunnarson, who as previously announced has decided to step down from the Board of Directors to prioritise her farm and family.
With the appointment of Manfred Graff as vice chairman and the recent appointment of the new Swedish bord members - Marita Wolf and Gustav Kämpe - the board is now in place in time for the new strategy period to begin. Manfred Graff will commence as vice chairman once the Board of Representatives meeting ends on 27 October.
Manfred Graff is 62 years old and has a conventional farm with 206 cows in Simmerath, West Germany. He has been a member of Arla since 1992 and an elected representative since 1998. He has been a board member as well as chaired the Area Council in Central Europe since 2012. In addition, he has been chairman of the Area Council Chairman Group for the last four years.
It is the first time in the history that a Central European board member is part of the chairmanship and chairman Jan Toft Nørgaard is looking very much forward to initiate this new chapter.
Manfred Graff and I have had a close cooperation in the board since 2017 and I am confident that we will compose a strong chairmanship. Manfred plays a key role in Arla's board and his extensive experience and knowledge of the cooperative will be a huge asset for the chairmanship. As chairman of the Area Council Chairman Group, Manfred has done a tremendous job in compiling and balancing the interests of farmer owners across areas," he says.
The new vice chairman also comments on the appointment:
"It is a big honour to be elected as Arla's new vice chairman and I am proud of the confidence the Board of Directors has in me. Together with the rest of the board and Arla's management team, I look very much forward to continuing the work on strengthening and developing our cooperative," Manfred Graff says.
Arla Foods is an international dairy company owned by more than 8,400 farmers from Denmark, Sweden, the UK, Germany, Belgium, Luxembourg and the Netherlands. Arla Foods is one of the leading players in the international dairy arena with well-known brands like Arla®, Lurpak®, Puck® and Castello®. Arla Foods is focused on providing good dairy nourishment from sustainable farming and operations and is also the world's largest manufacturer of organic dairy products.
Press contact