Press release
Changes at top level will enhance Arla Foods' transition to more sustainable dairy
Read time:

1 min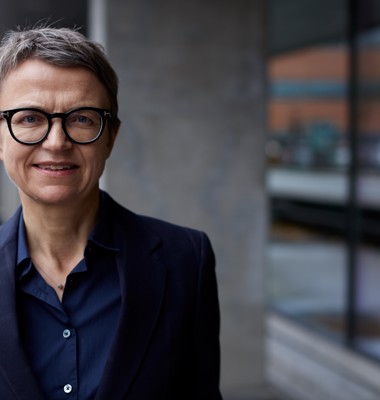 Changes at top level will enhance Arla Foods' transition to more sustainable dairy
Published:

04 November 2021

Contacts:
As part of Arla Foods' new strategy, CEO Peder Tuborgh has announced organisational changes at Executive Management Team (EMT) level to better support the transition to more sustainable dairy production at both the farm and company level.
The changes see the creation of two new EMT functions: a new Agriculture, Sustainability and Communications Organisation to be led by Hanne Søndergaard, currently EVP for Marketing, Innovation, Communications and Sustainability (MICS) and a Global Brands, Innovation and Digital Marketing Organisation to be run by a, yet to be appointed, Chief Marketing Officer.
Commenting on the changes Peder Tuborgh says:
"The right organisation design is key to the success of any strategy and we have made some important adjustments to make sure that we have the right leadership focus, structure and people expertise in place. These changes are not radical, but are mission critical to the execution and commercialisation of our sustainability journey at both farm and Company level and to our innovation, digitalisation and global brand agendas."
Hanne Søndergaard adds:
"This move allows us to bring the company and our farmer owners even closer together on the imperative sustainability agenda which will only grow larger and require more of our resources in the years to come. I am excited about the prospect of working closer together with our skilled agricultural team and represent our farmer owners at EMT level. Constant knowledge sharing and close collaboration will be key when it comes to achieving our ambitious climate targets and this new structure will help to ensure that."
The European dairy cooperative has just unveiled its new five-year strategy to cement its commitment to create sustainable dairy production and to grow its business responsibly. In the next five years, Arla is prepared to increase its investments by more than 40% to 4+ billion EUR focused on sustainability, digitalization, new production technologies and product development while also increasing its dividend to 1+ billion EUR to support its farmer owners on their sustainability journey.
Read more about the strategy, Future26, here.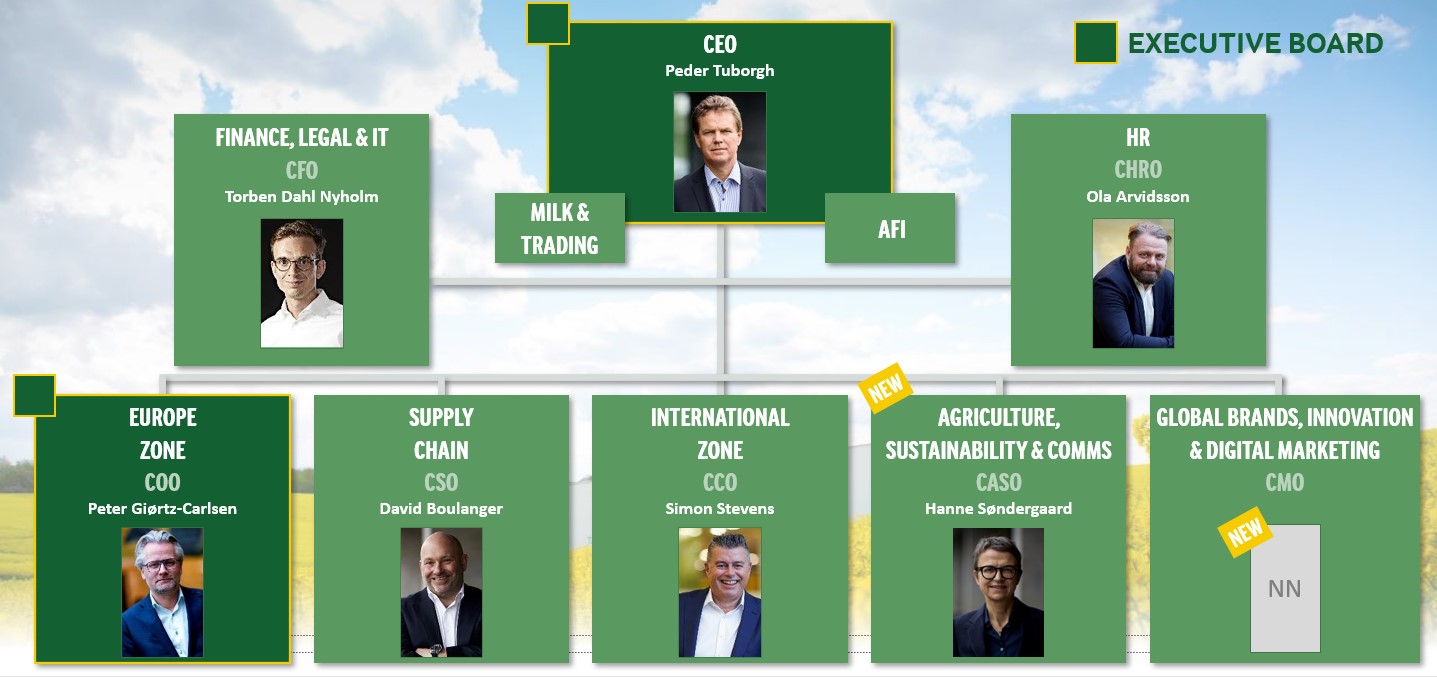 Arla Foods is an international dairy company owned by 9,400 farmers from Denmark, Sweden, the UK, Germany, Belgium, Luxembourg and the Netherlands. Arla Foods is one of the leading players in the international dairy arena with well-known brands like Arla®, Lurpak®, Puck® and Castello®. Arla Foods is focused on providing good dairy nourishment from sustainable farming and operations and is also the world's largest manufacturer of organic dairy products.
Press contact
Åse Andersson
Global Head of Media
Press contact for Arla Foods Group
aasan@arlafoods.com
+45 91 310 310
+45 89 38 10 00