Press release
Arla Foods announces departure of Global Head of Supply Chain
Read time:

1 min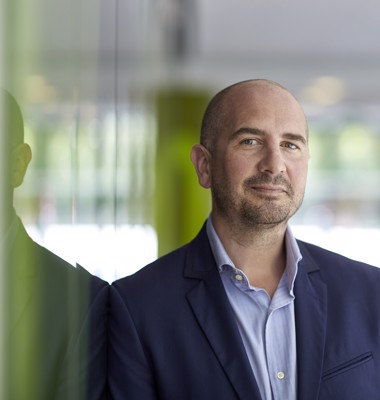 Arla Foods announces departure of Global Head of Supply Chain
Published:

04 June 2020

Contacts:
Arla Foods announces that its Executive Vice President, Head of Global Supply Chain, Sami Naffakh has accepted the role as Chief Supply Chain Officer for Reckitt Benckiser Group plc, the multinational health, hygiene and home products company, whom he worked for previously between 2003 and 2009. He will leave the business on 30th June, starting with Reckitt Benckiser on 1st July 2020.
Sami joined Arla Foods in January 2018. During his time at Arla Foods he has led a number of pro-grammes to continue the transformation of the Company's global supply chain. These have included restructuring the Supply Chain organisation to strengthen its integration with the Company's Europe and International Zone commercial operations; driving delivery of the Arla Foods' Calcium programme that is delivering extensive efficiency improvements and cost savings; and focusing on improving productivity in all corners of the Company's supply chain operations.
Commenting on the announcement, Arla Foods CEO Peder Tuborgh said: "Sami has been a driving force behind our successful Calcium transformation programme in our Supply chain and has played a key role in our response to the COVID-19 pandemic, when we have moved fast to safeguard the safety of our people and operations, to enable us to continue to serve our many customers around the world in this most challenging of times. I would like to recognise and thank him for the leadership he has shown and his personal contributions to the Company and my Executive Management Team. I wish him well in his new role and future career."
Peder Tuborgh has confirmed that he is conducting a search for Sami's replacement and that the late notice of this announcement is the result of both he and Sami wanting to minimise distractions within the Supply Chain organisation as it has been fully focused on mobilising its response to the COVID-19 crisis.
Sami Naffakh says: "I have very much enjoyed my time at Arla Foods. Working in a dairy farming co-operative has given me the opportunity to build my knowledge of more links in the value chain and to experience first-hand the strong purpose led approach that my Arla colleagues have to delivering great results for our farmer owners. It is always a little sad to say goodbye to great people, but I know that I am leaving behind a strong team and strong company. I wish Arla Foods and its owners every success for the future."
Arla Foods is an international dairy company owned by 9,400 farmers from Denmark, Sweden, the UK, Germany, Belgium, Luxembourg and the Netherlands. Arla Foods is one of the leading players in the international dairy arena with well-known brands like Arla®, Lurpak®, Puck® and Castello®. Arla Foods is focused on providing good dairy nourishment from sustainable farming and operations and is also the world's largest manufacturer of organic dairy products.
Press contact
Åse Andersson
Global Head of Media
Press contact for Arla Foods Group
aasan@arlafoods.com
+45 91 310 310
+45 89 38 10 00
Pernille Bonne Nejsig
Press and Communication specialist
Press contact for Arla Foods Group
perne@arlafoods.com
+45 91311232
+45 89 38 10 00