Press release
​Arla at World Food Summit: Public-private partnerships are crucial to ensure food safety and food security
Read time:

1 min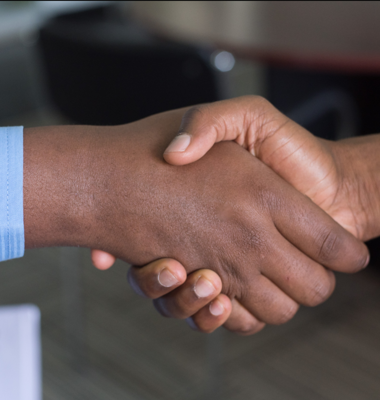 Public-private partnerships are crucial to ensure food safety and food security.
Published:

28 August 2019

Contacts:
Access to safe, nutritious and sufficient food for all is a key theme at this week's World Food Summit 2019 in Copenhagen. Tim Ørting Jørgensen, Executive Vice President of Arla International, will talk about the importance of public-private partnerships to ensure food safety and food security.
When key policy makers, academia, business leaders and civil society come together this week at World Food Summit, they will to discuss how the global food system can be transformed into a sustainable and healthy global food system in line with the UN Sustainable Development Goals (SDGs).
Arla is increasingly mindful of its role as one of the world's leading dairy cooperatives and the need to integrate the SDGs into the business plans to ensure long-term positive impact for all stakeholders. With public-private partnerships, Arla contributes to increase food safety and food security in the dairy sector in countries such as China, Bangladesh and Nigeria.
"No-one can solve these issues alone. We need multi-stakeholder partnerships with a combination of public, business and civil constituencies who engage together with their individual competencies and abilities. Governments and NGO's should see businesses as a potential partner and benefit from our commercial perspective and knowledge of the sector to ensure long-term sustainable models with end-to-end focus and commercially viability. The World Food Summit is a great place to discuss the challenges and opportunities we face together," says Tim Ørting Jørgensen.
The World Food Summit takes place from August 29 to August 30 in Copenhagen, Denmark. Tim Ørting Jørgensen will speak on August 30 at a session about creating synergies between sustainable food production, food safety and food security. See the full programme here.
Arla Foods is an international dairy company owned by 9,700 farmers from Denmark, Sweden, the UK, Germany, Belgium, Luxembourg and the Netherlands. Arla Foods is one of the leading players in the international dairy arena with well-known brands like Arla®, Lurpak®, Puck® and Castello®. Arla Foods is focused on providing good dairy nourishment from sustainable farming and operations and is also the world's largest manufacturer of organic dairy products.
Press contact
Åse Andersson
Head of Media
Press contact for Arla Foods in Denmark
aasan@arlafoods.com
+45 91 310 310
+45 89 38 10 00
Carina Østergaard
Corporate Communication Manager
Press contact for Arla Foods International
caoes@arlafoods.com
+45 91 31 16 01
+45 89 38 10 00