Press release
​Proposed closure of Arla Hatfield Peverel dairy
Read time:

1 min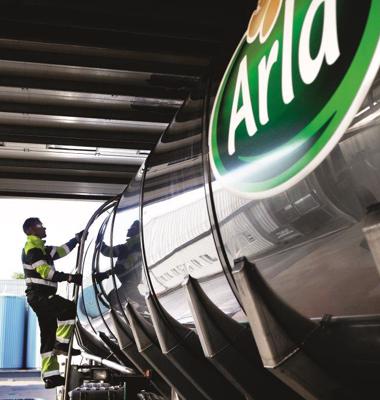 ​Proposed closure of Arla Hatfield Peverel dairy
Published:

07 March 2016

Contacts:
After an extensive review into its processing requirements across the UK, the farmer-owned dairy company Arla Foods is today announcing its intention to close its fresh milk processing production facilities at its Hatfield Peverel dairy in Essex, England. The closure is subject to consultation with those affected.
The proposal will result in the potential closure of Hatfield Peverel dairy by the end of July 2016, with the loss or relocation of up to 200 jobs.
The company's Aylesbury site, which now has the ability to process a billion litres a year after a significant ramp up operation since it opened in 2014, will take on the majority of Hatfield Peverel's processing and smaller volumes of milk will be delivered to other Arla fresh milk dairies dependent on customer requirements. Hatfield Peverel has the capacity to process 356,000 litres of milk per day and processes fresh milk for Arla Cravendale® and Arla® Big Milk plus own-label fresh and organic milk for major retailers.
The proposed change announced today follows Arla's significant investment of more than £150 million in its state of the art fresh milk facility at Aylesbury. It is the world's largest dairy operation of its kind and was built to support Arla's long-term strategy to increase the volume of milk being processed in the UK and support Arla's significant growth plans for its largest market.
As a result of the proposed closure and following a full review of the outbound logistics operations currently run from Hatfield Peverel, Arla is also recommending an improved model that would outsource this operation to Bidvest Logistics, a distribution and supply chain services company.
If the proposal is accepted, it is likely that around 32 impacted employees would be transferred to Bidvest Logistics through a phased process. This would bring the potential number of people impacted by the changes at the Hatfield Peverel dairy to around 230.
Dan Kolding, Senior Vice President, Supply Chain, Arla Foods UK said: "As a farmer-owned dairy company, our mission is to return the highest value for our farmers' milk, creating opportunities for growth. The development of Aylesbury is helping us to deliver this vision in the UK, as the dairy approaches capacity.
"We are entering into full consultation with all colleagues affected by both proposals, and their trade union representatives. We are committed to supporting our colleagues at this difficult time and will do everything we can to support colleagues in their search for suitable alternative employment either within Arla or elsewhere."
You can read more about Arla Foods' business in the UK here
Arla Foods is an international dairy company owned by 9,700 farmers from Denmark, Sweden, the UK, Germany, Belgium, Luxembourg and the Netherlands. Arla Foods is one of the leading players in the international dairy arena with well-known brands like Arla®, Lurpak®, Puck® and Castello®. Arla Foods is focused on providing good dairy nourishment from sustainable farming and operations and is also the world's largest manufacturer of organic dairy products.
Press contact
Åse Andersson
Head of Media
Press contact for Arla Foods in Denmark
aasan@arlafoods.com
+45 91 310 310
+45 89 38 10 00
Carina Østergaard
Corporate Communication Manager
Press contact for Arla Foods International
caoes@arlafoods.com
+45 91 31 16 01
+45 89 38 10 00