Press release
​Arla's Annual Report 2015 available online
Read time:

1 min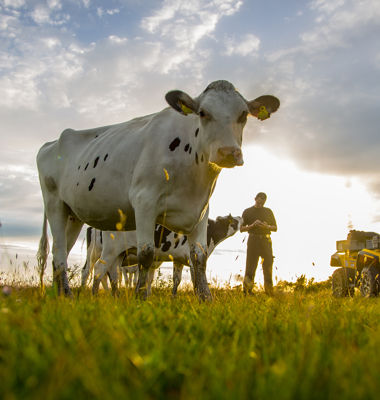 ​Arla's Annual Report 2015 available online
Published:

24 February 2016

Contacts:
Arla has published its full annual report 2015, including all available financial figures, updates on Arla's strategy, markets, and cost saving programmes.
Arla's top decision-making body – the Board of Representatives – approved the group's annual report 2015 at its meeting in Halmstad, Sweden on February 23-24.
2015 was a very difficult year for the global dairy industry and for dairy farmers. In the new annual report, you can read how Arla worked to mitigate the effects of the declining global market by moving more milk into branded sales and foodservice and by reducing costs and becoming even more efficient.
Go to www.arla.com/annualreports
Arla Foods is an international dairy company owned by 9,700 farmers from Denmark, Sweden, the UK, Germany, Belgium, Luxembourg and the Netherlands. Arla Foods is one of the leading players in the international dairy arena with well-known brands like Arla®, Lurpak®, Puck® and Castello®. Arla Foods is focused on providing good dairy nourishment from sustainable farming and operations and is also the world's largest manufacturer of organic dairy products.
Press contact
Åse Andersson
Head of Media
Press contact for Arla Foods Group
aasan@arlafoods.com
+45 91 310 310
+45 89 38 10 00
Carina Østergaard
Corporate Communication Manager
Press contact for Arla Foods Group
caoes@arlafoods.com
+45 91 31 16 01
+45 89 38 10 00