Press release
​Arla reports on its responsibility progress in 2015
Read time:

2 min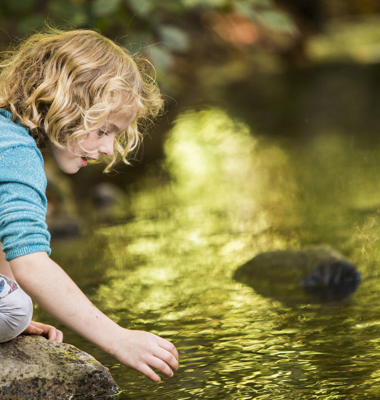 ​Arla reports on its responsibility progress in 2015
Published:

24 February 2016

Contacts:
Milk's health benefits and farmer-ownership are two main agendas in Arla's dialogue with the outside world. These and other themes are included in Arla's new CSR report for 2015, which also includes assessments by four external experts.
As a responsible food producer Arla intends to play an active role in addressing the global food challenges and in fulfilling the United Nation's Sustainable Development Goals that were presented last year.
"In 2050, there will be nine billion people on this planet. When you think about it, you can either worry about it - or you can start acting," writes CEO Peder Tuborgh in his foreword of Arla's new 2015 responsibility report.
On track to reducing CO2 emissions by 25 per cent
Arla's progress in relation to corporate responsibility is reported in the document and it shows that Arla continues to develop in a sustainable way. Despite increased production Arla decreased its climate impact by 16 per cent compared to the level in 2005, and the company maintains its goal of decreasing CO2 emissions by 25 per cent in 2020.
"Our farmer-owners are among the best in the world when it comes to reducing greenhouse emissions per kilo of milk and, through our Sustainable Dairy Farming strategy, we will support them to further improve their environmental performance," states CEO Peder Tuborgh.
Experts given a voice
As a new element in the report, an external view is given by four experts who comment on Arla's ability to take on a corporate responsibility.
Majken Schultz, Professor of Management at Copenhagen Business School and International Research Fellow at the Centre for Corporate Reputation at Oxford University, reflects on Arla's actions within a range of areas, including transparency around governance structure and citizenship.
Bruce German, who is Professor and Director of Foods for Health Institute at UC Davis in California, and a leader in dairy research, gives his take on what Arla can do to help consumers live healthier lives.
Lena Tham, Senior Advisor at WWF Sweden, who has been Arla's main contact person in WWF for several years, assesses Arla's progress when it comes to bio-diversity and sourcing responsible soy in cow feed.
Allan Lerberg Jørgensen, Department Director for Human Rights and Development at the Danish Institute for Human Rights, comments on Arla's work to uphold human rights both at home and on distant markets in developing countries.
Among other topics analysed in the CSR report 2015 are:
Arla and UN's Sustainable Development Goals
Arla's position in the milk debate
The cost of Arla's impact on the environment in a financial figure
More than 250 on-farm workshops in the UK that are designed to support Arla farmers protect the environment and be as efficient as possible
The cooperation between the European Trade Unions and Arla
Arla's human rights processes and how they are put to the test
To read or download Arla's new CSR Report 2015 go to www.arla.com/csrreports
Arla Foods is an international dairy company owned by 9,700 farmers from Denmark, Sweden, the UK, Germany, Belgium, Luxembourg and the Netherlands. Arla Foods is one of the leading players in the international dairy arena with well-known brands like Arla®, Lurpak®, Puck® and Castello®. Arla Foods is focused on providing good dairy nourishment from sustainable farming and operations and is also the world's largest manufacturer of organic dairy products.
Press contact
Åse Andersson
Head of Media
Press contact for Arla Foods in Denmark
aasan@arlafoods.com
+45 91 310 310
+45 89 38 10 00
Carina Østergaard
Corporate Communication Manager
Press contact for Arla Foods International
caoes@arlafoods.com
+45 91 31 16 01
+45 89 38 10 00