Press release
​New CFO for Arla
Read time:

1 min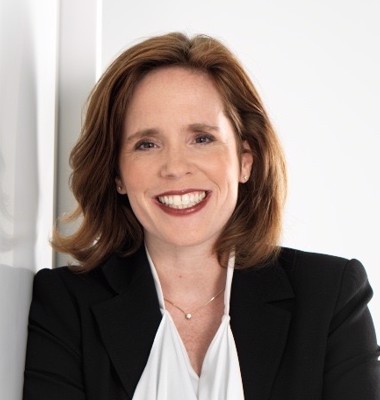 ​New CFO for Arla
Published:

18 September 2015

Contacts:
Arla Foods is pleased to announce the appointment of Natalie Knight as new CFO and member of Arla Foods Executive Management Group in January 2016. Ms Knight currently holds the position as Senior Vice President Finance in the adidas Group where she is responsible for an international team of 200, providing strategic and financial support to the Group's Global Operations, Indirect Procurement and other global functions.
"Natalie has a proven track record of performance management in a global FMCG company. She has strong leadership, great communication skills and from her experience in Investor Relations, she has great capabilities in building relationships. I look forward to welcoming Natalie to Arla", says Peder Tuborgh, Arla CEO.
Natalie commented, "I am excited to join such a highly respected company and management team. I look forward to bringing my experience with leading brands to a company committed to grow strongly in this direction."
Natalie Knight originally comes from Seattle and graduated with a bachelors degree in Business and German from the University of Arizona. She moved to Germany in 1992 and completed her Masters program in Economics while working at the US Embassy in Berlin. She has 15 years of Investor Relations experience from her time at the Bankgesellschaft Berlin, BASF and adidas.
Natalie joined the adidas Group in 1999 and has a held a variety of senior Finance positions including Vice President of Investor Relations and Mergers and Acquisitions, CFO adidas North America (the Group's biggest subsidiary) and Senior Vice President for Brand and Sales Finance.
Natalie is married and has an 11 year old daughter. She enjoys a very active lifestyle including skiing, running and travel.
In addition to the financial and legal teams at Arla, Natalie will also have global responsibility for IT.
Arla Foods is an international dairy company owned by 9,400 farmers from Denmark, Sweden, the UK, Germany, Belgium, Luxembourg and the Netherlands. Arla Foods is one of the leading players in the international dairy arena with well-known brands like Arla®, Lurpak®, Puck® and Castello®. Arla Foods is focused on providing good dairy nourishment from sustainable farming and operations and is also the world's largest manufacturer of organic dairy products.
Press contact
Åse Andersson
Global Head of Media
Press contact for Arla Foods Group
aasan@arlafoods.com
+45 91 310 310
+45 89 38 10 00
Pernille Bonne Nejsig
Press and Communication specialist
Press contact for Arla Foods Group
perne@arlafoods.com
+45 91311232
+45 89 38 10 00