Press release
Arla decides not to bid for Egyptian dairy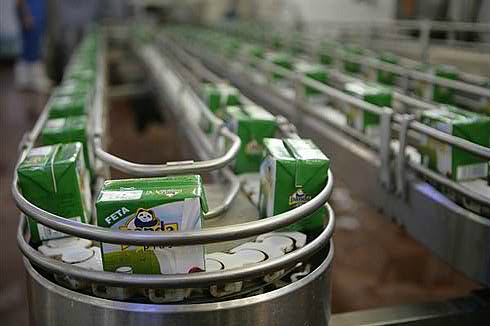 Arla decides not to bid for Egyptian dairy
Published:

03 December 2014

Contacts:
After a thorough investigation into Arab Dairy Product Company, Arla has decided not to place a final offer. Alternative options to enter the Egyptian market are now being explored.
Since Arla made a non-binding bid for all shares in the listed Egyptian dairy company, Arla Foods and its team of advisors have conducted a thorough due diligence exercise concerning Arab Dairy Product Company.
"Our conclusion, based on the due diligence, is that we shall not place a final tender offer for Arab Dairy. Egypt is, however, still an interesting market for us and we are working on alternative options to enter the market soon," says Finn S. Hansen, Executive Vice President for Arla's international business group.
Arla Foods is an international dairy company owned by 10,300 farmers from Denmark, Sweden, the UK, Germany, Belgium, Luxembourg and the Netherlands. Arla Foods is one of the strongest players in the international dairy arena, with a wide range of dairy products of highest quality. Well-known brands like Arla®, Lurpak® and Castello® belong to the Arla family. Arla Foods is also the world's largest manufacturer of organic dairy products.
Press contact
Åse Andersson
Head of Media,Press contact for Arla Foods in Denmark
aasan@arlafoods.com
+45 91 310 310
+45 89 38 10 00
Carina Østergaard
External Communication Manager, Press contact for Arla Foods International
caoes@arlafoods.com
+45 91 31 16 01
+45 89 38 10 00