Press release
Arla appoints new head of Danish business
Read time:

1 min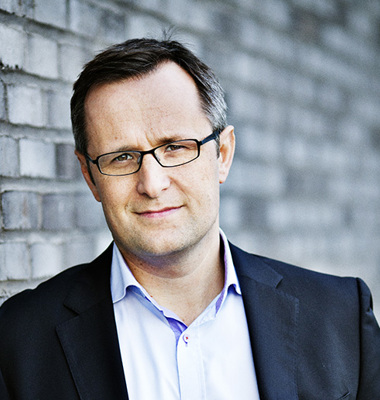 Arla appoints new head of Danish business
Published:

19 August 2014

Contacts:
Tomas Pietrangeli has been named the new head of Arla Denmark. Coming from a job as Managing Director at Reckitt Benckiser, he will start his new role in Arla later this year.
Tomas Pietrangeli, 42, has broad experience from other fast-moving consumer goods companies like P&G, Gillette, and Royal Unibrew
"Tomas brings some exciting skills with him into his new role, which I look forward to seeing him unfold as he carries on the solid work that our Danish business delivers," says Arla CEO Peder Tuborgh.
"I really look forward to taking on the role as head of Arla Denmark, which I regard as being Denmark's strongest and most exciting food company. I look forward to continually develop the Danish business together with the team at Arla Denmark," says Tomas Pietrangeli.
When Peter Giørtz-Carlsen recently left his position as head of Arla Denmark and took on the role as head of Arla UK, Arla's executive management group took the opportunity to review the future leadership setup for all three Nordic core markets – Sweden, Denmark, Finland.
Head of Arla Sweden, Executive Vice President Henri de Sauvage, will remain head of Arla Sweden based in Stockholm, but will represent all three Nordic core markets in the executive management group as of 2015.
In 2013 Arla's turnover in Sweden was approx. 11.6 billion DKK, while it reached approx. 6.6 billion DKK in Denmark and approx. 2.7 billion DKK in Finland.
CV Tomas Pietrangeli
2010 – Present General Manager Nordic, Reckitt Benckiser
Full financial and organizational responsibility across the Nordic region.
2009 – 2010 Senior Vice President, TDC, Marketing .
2007 – 2009 Managing Diretcor Southern Europe, Royal Unibrew
2005 – 2007 Managing Director Italy, Royal Unibrew
1996 -2005 Different roles, last 2 years as Business Unit Director, Central Europe West and Nordic
1992 – 1997, M.Sc, International Marketing and Management, Copenhagen Business School
Arla Foods is an international dairy company owned by 9,700 farmers from Denmark, Sweden, the UK, Germany, Belgium, Luxembourg and the Netherlands. Arla Foods is one of the leading players in the international dairy arena with well-known brands like Arla®, Lurpak®, Puck® and Castello®. Arla Foods is focused on providing good dairy nourishment from sustainable farming and operations and is also the world's largest manufacturer of organic dairy products.
Press contact
Åse Andersson
Head of Media
Press contact for Arla Foods in Denmark
aasan@arlafoods.com
+45 91 310 310
+45 89 38 10 00
Carina Østergaard
Corporate Communication Manager
Press contact for Arla Foods International
caoes@arlafoods.com
+45 91 31 16 01
+45 89 38 10 00