Press release
Arla Foods to find new director for Sweden
Read time:

1 min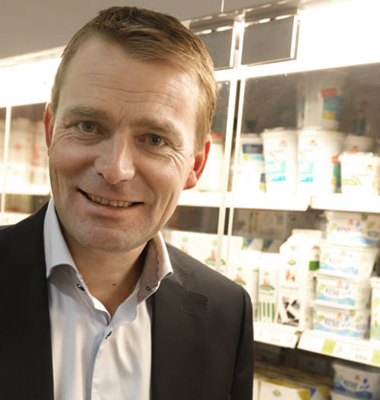 Arla Foods to find new director for Sweden
Published:

08 April 2013

Contacts:
Executive Vice President and director of Arla's Swedish market, Christer Åberg, has decided to accept a position in the Oslo-based company Orkla and will therefore leave Arla Foods after four years with the company.
"Christer has done an excellent job as responsible for the Swedish and Finish markets as well as within his work in Arla's Executive Management Group. We would have liked to have kept him in Arla, but I wish him the best of luck in his new position," says CEO in Arla Foods, Peder Tuborgh.
Christer Åberg is pleased with his time in Arla Foods and underlines that the decision to leave the company has not been easy.
"I have enjoyed working in Arla, but I have been offered new and exciting challenges, which I have chosen to accept," says Christer Åberg.
Christer will leave Arla by July 31st this year. The process to find his replacement has now been initiated.
"We must find the right person who can best perform in one of the most prominent and demanding jobs within the food industry with responsibility for 3,400 employees and an annual revenue of SEK 12 billion. As director of Arla in Sweden you are also an integral part of Arla Foods' Executive Management Group," says Peder Tuborgh.
Arla Foods is an international dairy company owned by 9,700 farmers from Denmark, Sweden, the UK, Germany, Belgium, Luxembourg and the Netherlands. Arla Foods is one of the leading players in the international dairy arena with well-known brands like Arla®, Lurpak®, Puck® and Castello®. Arla Foods is focused on providing good dairy nourishment from sustainable farming and operations and is also the world's largest manufacturer of organic dairy products.
Press contact
Åse Andersson
Head of Media
Press contact for Arla Foods in Denmark
aasan@arlafoods.com
+45 91 310 310
+45 89 38 10 00
Carina Østergaard
Corporate Communication Manager
Press contact for Arla Foods International
caoes@arlafoods.com
+45 91 31 16 01
+45 89 38 10 00