Press release
2012 according to Arla
Read time:

1 min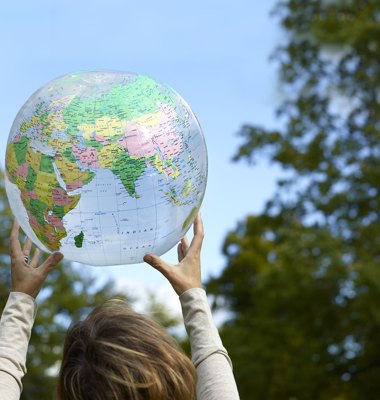 2012 according to Arla
Published:

28 February 2013

Contacts:
Today, Arla Foods has published its Annual Report 2012 in addition to a separate CSR report which highlights how the company is fulfilling its social, ethical and economic responsibilities.
The financial report for 2012 has now been approved by Arla's Board of Representatives and the Annual Report 2012, along with the CSR report, are now available online.
Arla looks back on a year which included two mergers, one in Germany the other in the UK, as well as a strategic breakthrough on the Chinese market. The report contains more information about these events and provides an overview of the development and performance of Arla's global business throughout the year.
Social responsibility up close
"Arla is growing, and the more global our company becomes, the greater our responsibility." These are the words with which Arla's CEO Peder Tuborgh opens this year's annual CSR report.
The report features several initiatives including the introduction of a new whistleblowing policy across the Arla Group, the decision to buy only certified cocoa for Arla's products, the development of the company's lacto-free product portfolio as well as the employment of women at the company's production site in Saudi Arabia.
"Today Arla is one of the world's leading dairy companies. Our approach to running a responsible business now encompasses more countries and more people than ever before. This, of course, presents us with challenges but also new opportunities when it comes to our corporate responsibilities. We are pleased to report on the progress we have made in these areas and share the areas on which we will focus going forward," says Peder Tuborgh.
You can find the CSR report 2012 as well as the Annual Report 2012 here
Arla Foods is an international dairy company owned by 9,700 farmers from Denmark, Sweden, the UK, Germany, Belgium, Luxembourg and the Netherlands. Arla Foods is one of the leading players in the international dairy arena with well-known brands like Arla®, Lurpak®, Puck® and Castello®. Arla Foods is focused on providing good dairy nourishment from sustainable farming and operations and is also the world's largest manufacturer of organic dairy products.
Press contact
Åse Andersson
Head of Media
Press contact for Arla Foods in Denmark
aasan@arlafoods.com
+45 91 310 310
+45 89 38 10 00
Carina Østergaard
Corporate Communication Manager
Press contact for Arla Foods International
caoes@arlafoods.com
+45 91 31 16 01
+45 89 38 10 00